Label Feature: Knekelhuis
Enter the world of Knekelhuis. One of the Netherland's freshest contemporary labels, its offering is vast and varied: 1980s coldwave, modern ambient poetry, synthpop, techno, house, EBM, Punk, Krautrock, and left-field electro all feature. But equally, its founder, the DJ and producer Mark Knekelhuis, has formed the imprint into something remarkably cohesive and crafted, despite its esoteric leanings.


Launched in 2014, Knekelhuis has reissued Dutch wave rarities, such as Kale Plankieren - Dutch Cassette Rarities 1981 – 1985 Volume I, as well as championing the likes of Belgian spoken word artist Victor de Roo and the experimental, industrial Beijing duo of Zaliva-D. The label has also released various works by De Ambassade, once described as an "analog synth wizard and druid of the drum," as well as highlighting the modern French synth-pop stylings of Eye.
For this month's Carhartt WIP Radio show the Knekelhuis head-honcho presents a haunting, multi-faceted journey, featuring both the aforementioned artists and work from the likes of Berlin's Philipp Otterbach and the mysterious punk-not-punk quartet Jean-Luc. To accompany the mix, we sat down with this month's host, who told us that a successful label doesn't always needs a masterplan.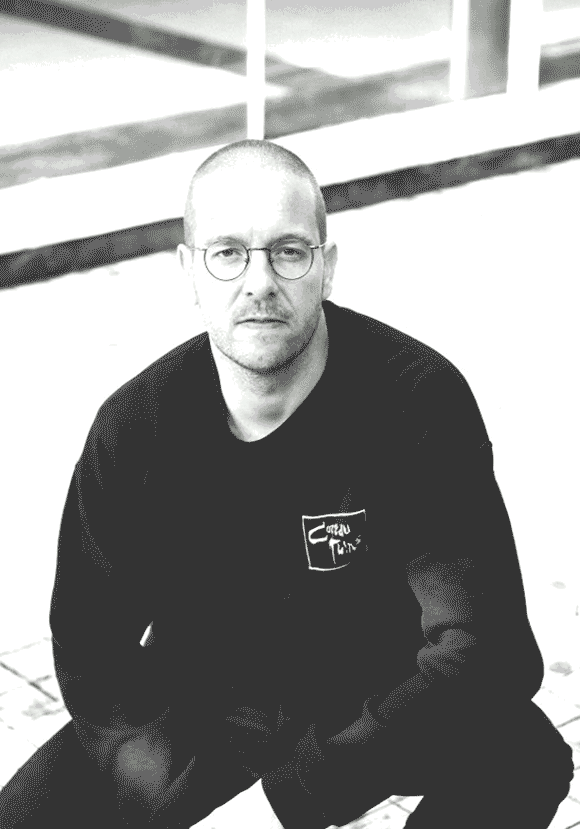 How did your love affair with music start?

Mark Knekelhuis: Thinking back, it kind of started around the age of 12. When we were hanging around in the house of a grandfather of a friend and found lots of old CDs and VHS tapes. I remember that some of those made an impact on me. There were some albums by Benediction and Thunderdome – rather adventurous music compared to the things that I heard at home. From that moment, I visited the local CD shop every Thursday and Saturday night, listening to all kinds of CDs for hours. I soon discovered grunge and alternative rock and then slowly moved towards punk and hardcore. I bought my first vinyl when I was 14, a split EP with Gehenna and Apartment 213.

The first official release on Knekelhuis dates back to 2014, with Pagan Sector's Hermopolis Magna. What was the main reason for you to start this project and what was your vision back then?

Mark Knekelhuis: Starting the label was a natural progression after throwing parties in clubs in Amsterdam for years. It was time for a new adventure and why not just trying to figure out how to release records. The vision of Knekelhuis, back then, was bringing together several worlds that did not seem to operate next to each other. So I booked punk bands next to techno DJs. That idea kind of failed after trying for a while. It was a bit too ambitious and the segregation seemed to be too big. That idea of connecting different worlds was projected onto the label's vision, so we brought two artists together who didn't know each other beforehand (Legowelt & Cliff Other). We wanted to see what would come out, which resulted in the tracks from Pagan Sector.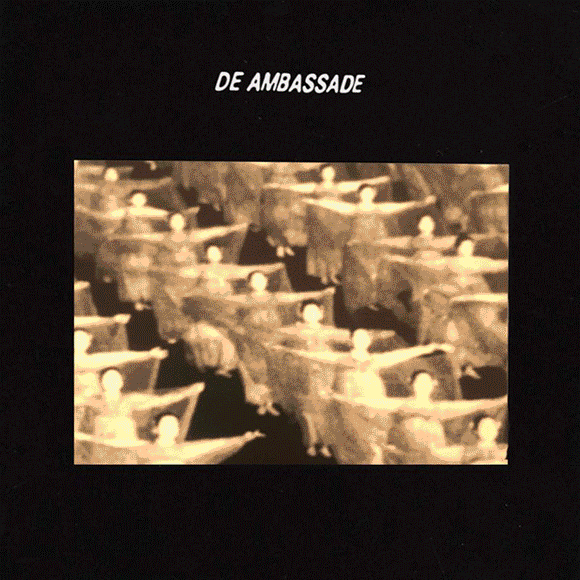 Five years later, have your original intentions and ideas for Knekelhuis become reality?

Mark Knekelhuis: I'm always on the roll. I feel and hope that every release brings me somewhere else. It's like a living organism, transforming slowly in directions that you cannot plan in the beginning when you start with something. Like life, embracing change, coupled with a strong passion, that's the fuel to discover and move forward and push you into unknown territories. So the idea of the first release was super clear, but that's not what Knekelhuis is nowadays. I try to feed the identity with every move. But I'm not a wave label, or a reissue label, or whatever. It is way more about a tone of voice, the colour of a sound, the balance between running a business while staying true to oneself.
As well as a place for quality reissues, Knekelhuis has become a vibrant hub for contemporary acts and projects like Zaliva-D, Job Sifre, Jean-Luc, Philipp Otterbach and Pascal Pinkert's De Ambassade. What makes a record sound modern to you and how do you decide what to release?

Mark Knekelhuis: Glad you see it like that. Like playing a DJ set, every track is what it is because of its context. So the sounds before and after, and how we construct them, give value to what they are and where they are situated. Over the years I tried to create a certain amount of freedom in the label's identity, and in the way I curate it. So every release will be analyzed and visualized from a certain perspective to decide how it makes sense to bring them to life.

Speaking of the Chinese duo Zaliva-D, how did you guys meet and how did you discover their music?

Mark Knekelhuis: I found them on Soundcloud, like many of the contemporary artists that I work with. They've been active for 15 years but only recently uploaded their music on global platforms, with the use of VPNs to break through the Great Chinese Firewall.
You managed to release seven records this year (so far), what gives you the energy to keep up that pace? Can the market handle your output?

Mark Knekelhuis: Last year, one of my goals was to investigate supply and saturation. I just have too much great music waiting to be released. And in some cases I didn't want to wait for too long, or "lose" the right moment. So yeah, if you run a label you're dealing with collectors and DJs, but the prices for vinyl have risen quite a lot in the last few years, and not everyone is able to buy everything. I try to keep that in mind. And I find it interesting, to find the right balance between output and the ripe time for the next one to come. Almost every record sells pretty well. I guess the energy comes from an unstoppable urge to shape and create. It gives me energy. At the same time I'm trying to shape the rest of my life to be as balanced as possible (spiritually, physically, and mentally) and stay in a powerful condition.

What's the most inspiring recent music you heard?

Mark Knekelhuis: There are quite a few artists that have grabbed my attention this year. For instance, my favorite electronic album is made by Hiro Kone, it's called A Fossil Begins To Bray and was released on Dais Records. She's amazing, based in NY, I find her music sounds so relieving. In a world of crazy heaviness and breaking beats, she imbues these elements with so much melancholy and gives them air to breathe. It reminds me of the cathartic feeling that surrounded acts like Coil and Godspeed You! Black Emperor. Furthermore, listen to the new album from Mount Eerie. Everything that Phil Elverum touches feels, to me, magical and down to earth at the same time. So many emotions, such good storytelling. In 2017 he made this album in the weeks after the death of his wife, it's mind-blowing, loss in its purest way in all its beauty and pain. Now he's made a new album called Lost Wisdom Pt.2, together with Julie Doiron. It's on repeat every day.
Was there a record or tape you wanted to re-issue really badly but couldn't?

Mark Knekelhuis: There is one guy from the UK, which music I'm obsessed with, his name is Beaumont Hannant. And he made one of the most beautiful and well-constructed early-to-mid 90s ambient techno records. I tried so many leads to find him, and I know I'm not the only one. Just before he vanished from the musical world after 1997, he even did some remixes for artists like Björk and Autechre. Nowadays, no one knows where he is, or if he's still alive or not. So if you know Beaumont, please contact me! And there was this Amsterdam label called Fetisj, who released five cassettes in the early 80s. They were all connected to the Rietveld Academie. I did so much research, found band members from most of the bands, some died sadly in the last few years. But I'm looking for one band in particular: Electric Party. All leads end up with nothing. I'd love to do a retrospective on the label's best work but I doubt this will ever work out.

Can you tell us some secrets about your duo with Parrish Smith called Volition Immanent? Is there new stuff coming up and how do you guys rehearse?

Mark Knekelhuis: We are just good friends that came together out of different musical backgrounds. I guess there is a good synergy that brought us to a place where we do what we do. And yes, there is new material coming up. Also some concrete plans with some great label(s) already, but we cannot say anything about that yet. You can expect cool stuff in 2020.

Can you name us your favorite places in Amsterdam and tell us what makes them special?

Mark Knekelhuis: The main clubs I like are De School and Garage Noord. Both have their own, strong voice. Where De School is really taking it to a high level of sound, experience, and curation, the Garage Noord is the intimate one. I have a residency there. It's a former garage, one room, a nice restaurant before the club night starts, and a passionate DIY mentality from the people behind the club. For food: I'm a huge Thai food lover and have this obsession of checking every Thai restaurant in Amsterdam. I have a few favorites but consider Kinnaree to be the best one. If you are able to spend a bit more for a special occasion, then definitely check out restaurant Choux, which has great local produce. It's mainly vegetarian, quite experimental, and has one of the best selections of natural wines in Amsterdam.

Knekelhuis discography